Harold Wilson said: get down Old Street Jeremy. May 2017
I'm warming to this General Election theme, though I promise to reign it in after the 8 th June. Which reminds me of Ben Elton's catch phrase from the 80's, "little bit of politics, little bit of politics". Whatever happened to him, hold and a minute……I just googled him, he's now living in Australia still working on new productions of "We Will Rock You", his Queen musical. It received a critical drubbing when it was first released, but is still going strong in different parts of the world 14 years later; what do critics know?
Wasn't it the former Labour Prime Minister, Harold Wilson who said in 1963, we will forge the future in the white heat of technology?
The full quote is;
In all our plans for the future, we are re-defining and we are re-stating our Socialism in terms of the scientific revolution. But that revolution cannot become a reality unless we are prepared to make far-reaching changes in economic and social attitudes which permeate our whole system of society. The Britain that is going to be forged in the white heat of this revolution will be no place for restrictive practices or for outdated methods on either side of industry.
Wikiquote
Now I have it on good or authority that there are businesses in Old Street, Islington, London doing world class work. It's a short bus ride from Jeremy's Islington North Constituency offices. I really think he should be popping down there on a regular basis, finding out what business like this need from a Labour Government to grow and take on more staff creating employment. Also, training young people in the area in technology, forming partnerships with schools. Will I Am has been talking about this for a while saying that all children should be taught how to write code. I agree, all children learn this, at least to a basic level, then those that have a passion for it can take it on to a more advanced stage. Who knows where it will lead, I heard an interview with Hermon Nurula, on Radio Four (yes I know but I'm over 50 now), co-founder of Improbable, a virtual reality company. Started five years ago and now employing 200 people.
200 people paying their rent, mortgage, weekend breaks and buying albums going to gigs ETC because of an idea and knowledge of coding.
I'm just saying, if we had more of these, the tax firms like this pay could get us the, teachers, doctors, nurses, schools, hospitals, transport system and social housing we need. And the funds to pay our public- sector employees fairly. No more teachers and nurses homeless, in emergency council accommodation, because they can't afford to pay their rent and living off foodbanks.
Saying this though, to my mind whacking up corporation tax is like saying to someone like Hermon, I know you've been successful and you might want to grow your business, taking on more staff and developing new products ETC, with the money you've made. But we're having it, because we know how to create wealth you don't.
I always think the best way to raise tax revenues is to get everyone earning more, then the exchequer gets more cash without increasing tax rates. Sure, if it's a short-term measure fine, maybe we can't wait until the white heat gets burning, but surely that should be the long term goal.
On a different note, I went to see Bob Dylan on Tuesday at Wembley Arena. Now Bob's critics say his playing what some describe as comfortable blues music, these days. Middle of the road safe and unchallenging. There is some truth in this, but I enjoyed it non-the less. You would not have recognised the versions of Tangled up in blue or Blowing in the wind, he did completely new versions of them. His voice seems to be getting better with age and he showed a lot enthusiasm for the songs from his latest album Triplicate.
Should we really expect him to be strumming his acoustic guitar and blowing a Harmonica; IE Dylan Circa 1963. Fifty -four years, should we expect him to be doing the same thing, for fifty-four years? Is that even possible. Most of the crowd seemed to enjoy, there was a really buoyant, pleasant atmosphere there. Funny enough there was a young guy busking outside on Wembley Way, doing a good Bob Dylan 63, impression, he drew a large crowd after the show.
Ben Elton's We Will Rock You, is about the digitisation of music, which according to an interview I read with Bob Dylan recently; is why he keeps touring, there is just not enough money in recorded music anymore. Everyone apart from his loyal fans, downloads it for free on the internet. It's all this coding isn't it, the white heat's downside. I guess it means we should all go to more gigs to keep music alive.
Ken Loach, Jeremy Corbyn and James Dyson – The Great Election Trilogy May 2017
As it's election time and as a lifelong Labour supporter I thought I would give my own views on how the party could improve, by relating them to these three, esteemed gentlemen Ken Loach, Jeremy Corbyn and James Dyson.
Ken Loach is one of my favourite film makers, I've enjoyed pretty much every film he's made from Cathy Come Home to Kes, to his latest film I Daniel Blake. They say that most artists have one or two major themes that they return to time and time again. For Ken, I would say his overriding theme is about the human potential all of us possess and how society often seeks to hinder its development, particularly when it comes to class and disadvantage and discrimination.
Take Kes for example where the young Billy Casper exist in a rather bleak and harsh working class environment. One which is overridingly machoistic, characterised by the love of pubs, betting and football. There's a lot violence, brutality and bulling on display. Contrast this to the tender relationship Billy forms with a young Kestrel that he nurses. Billy doesn't get on well at school but is inspired to learn falconry. He steals a book on the subject and begins training the bird with very impressive results. He forgets to put a bet on for his older half-brother, (IE buys some chips with the stake money) unfortunately the horse wins and his brother kills the bird in revenge for his lost winnings. Not a nice ending, but this isn't the point. For me the point is Billy has shown that he can excel in something; falconry, if given the right inspiration and opportunity. In our society, in the UK, even to today almost 50 years after the film was produced there are still too many young people that don't get to fulfil their potential. It's obvious that class still plays a large part in determining an individual's life chances, just look at the number of Oxbridge graduates in government not to mention boardrooms up and down the country. Which brings me to the next part of the trilogy Jeremy Corbyn and Labour.
A few weeks ago, I would have thought equality of opportunity would have been a key phrase of this election, instead its seems to be "strong and stable" whatever that means.
In response, personally, I think Labour should dare to go where David Cameron's Big Society never did, right into the work place. I mean it's called the "labour" party after all. We all spend such a large part of our lives at work surely it makes sense to make this as beneficial and fulfilling as possible. I read a bit of research by the company Unipart which said that 94% of people do not feel fully engaged at work. Which means that many just do enough to avoid being sacked, which is little wonder as many employers pay just about enough to stop their employees leaving. Sounds like a classic race to the bottom.
Yet at the same time there are companies and organisations, which regularly win the best places to work polls and report a much higher level of employee engagement. Are these companies more successful than others? Are they more profitable? Do they make world class products and services; do they export more? Does in one in the "Labour" party know? If so why aren't working to make these practices common place?
This brings me to last part of the trilogy; why isn't James Dyson and more entrepreneurs like him a Labour supporter. Surely, he wants a fully engaged workforce that are creative, innovative and productive. That regularly put forward suggestions for new product ideas and improvements, for more efficient production techniques. Doesn't he and others want a well-motivated, highly educated and healthy work force. And if so, shouldn't they pay them fairly. Isn't it a mantra in business; that success comes through people IE labour. So why isn't there more interaction between the Labour Party and business. It seems the party has abdicated much of its involvement in the area of work to the unions.
I believe the notion of human potential that permeates Ken Loach's work should form the basis of Labours wealth policy and the work place is not a bad place to start. It's called the Labour Party after all.
Blog in April 2017
The last few months have been over shadowed with the loss of a dear friend. Who was tragically killed in a suspected hit run incident on his way to work, in the early hours of 1 st December last year. He was one of a bunch of us that used hang around together from the ages of about 15 – 16. We went through all the mile stones of uni, work, marriage, fatherhood, enjoyed loads laughs and piss takes, putting the world to rights chats, football, cricket, pubs, gigs and clubs the whole works. So, you can imagine the sense of loss we all felt. My heart goes out to the wife and young son that are left to live without him.
It's a bit of a cliché to say how something like this changes your perspective on life, how it makes you aware of just how precious life is and to cherish each and every day. It's a cliché but it's true. I can't really be sweating the small stuff there's, just no point. I think of my family & friends, my faith, my music all the blessings I enjoy every day, these are the things that matter most.
I checked a documentary on Bruce Springsteen out, a few weeks back, he said that losing a friend like his saxophonist Clarence Clemons just leaves a hole that will never be filled, I can really relate to that. His autobiography Born to Run is full of similar insights, for musicians one of the truest is "don't tell, show". He brought this up when expressing his dismay on finding the Hammersmith Palais plastered with poster claiming he was the future of rock and roll, on his first visit to the UK.
As far a music biographies go I'd put it up there with Tracey Thorn's Bedroom Disco Queen, Jonny Marr's Set the Boy Free or Keith Richards' Life. It's often the unexpected tit bits or facts that get me the most. Like Keith Richards loves Bangers and Mash. His method of cooking sausages, basically prick them, put them in a frying pan before heating up the oil and cook them slowly on the lowest heat possible; it actually does produce great sausages. Tracey Thorn like to piss people off by saying she doesn't like the Beatles or Bob Marley and Jonny Marr gets more from running now then any drugs he ever took.
I'm looking forward to seeing Bob Dylan at Wembley Arena in a couple of weeks, it's not the greatest venue but if the gig is anywhere near as good as the one I saw at the Royal Albert Hall a few years ago, I will be happy. I'm going with my pal and Dylan aficionado Dave Leakey. I'll be supporting Dave's band the Sea Enemies at the Gunners Pub 204 Blackstock Road N5 on Friday 30 th June. I hope you can make it.
Big thanks to everyone that made the gig at the RAFA Club Ilford such a memorable night.
Ayo Blog November 2016
It's Children in need and I've decided to join the party by donating twenty of my album Friendly Sky to the cause, so if you feel like donating a fiver and would like something back in return, why not buy a copy of Friendly Sky on Ebay, all proceeds go to Children in Need. It's a chance to raise £100 for this great cause.
So, Trumps in the White House, Britain's coming out of Europe, Leicester won the Premiership. I'm not predicting anything anymore! This world has become too unpredictable. I've just finished reading Susan Jeffers book Feel the fear and do it anyway. One of the main premises of the book is that "whatever happens you can handle it", you have the resources to cope and you should realise it. As far as self-help books go this is one of the better ones. It's always a case of take what works for you and skip over the stuff that doesn't with these books.
Realising you can handle whatever changes is a good piece of advice right now with all the change that's going on. There was a programme on Radio Four the other day, yes I must be getting old listening to Radio Four. It was Soul Music, about Sam Cooke's A change is gonna come. Apparently, he was inspired to write it by hearing Bob Dylan's "Blowing in the wind", he decided to breakout of the pop/soul he'd been writing to something more substantive. They are two of the best tracks ever written.
I read and interview with James Brown years ago, not that James Brown the one from UB40 their drummer. He said something about music that I'll always remember, he said there are two types of performers ones that want to break your heart like Billie Holliday and those that want to start a party like Ella Fitzgerald. He said that UB40 are in the party camp, I can testify to that I saw them in Croydon at Fairfield Hall, a great gig. That's not to say that their music has no depth, they have always had a strong social conscience in their music, like the songs, one in ten, Sing our own song or Rat in the kitchen to name a few. Many bands of that era and just before, had a similar view, like The Specials, The Jam, The Clash, they were all an inspiration to me.
I'm always trying to communicate something in my music, like on my latest album "Silver Lining" about focusing on the things that matter in life. "Friendly Sky" about a magazine article I read which explained all the coincidences that came together to produce a planet which can support life. "Miracle" of finding your soul mate. A "Sculpture of Philosophy" which is about tyranny and those that seek power for their own self-aggrandisement.
"Fly Right", was inspired by something which happened when I was about thirteen I used to write songs back then, while walking along singing to myself. Anyway one day my older brother Olu comes back from school and say's the Dad of his mate Victor Fassenfelt, saw me walking along singing and he said "he's not in this world your brother"! He clearly thought I was nuts. Composing songs in the street didn't go down too well in this particular part of the East End of London. But I thought it was great, "I'm not in this world", I was like yeah someone's finally noticed. It suited the bohemian leanings I had at the time. So check the song out, it's one of the tracks on the album.
I hope you'll help me raise £100 for children by buying one of the 20 albums available now on Ebay
Click here to hear Fly Right
The album Friendly Sky available on Ebay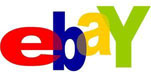 Ayo Blog 1 November
It's been sometime; why is that when you buy a new computer you have to spend twice as much replacing all the software that's now obsolete. Anyway it's all sorted now so I can update the site again.
I needed to get it together for the release of the new album Friendly Sky. I read an article recently about all the billion to one chances that came together to result in us being here. If we were any closer to the sun the earth would be a desert, any further away it would be a ball of ice, ETC and on it went all these happy coincidences. We take all this stuff for granted most of the time, so preoccupied are with the substance of our day to day lives. But because of all these billion to ones we have to be thankful. That's the thinking behind Friendly Sky; also the idea that good overcomes evil most of the time in the long run.
What about Sleaford Mods ranting and swearing their heads off. I reckon they're into Strummer, Dammers and maybe Weller in the Jam Days. He said Corbyn reeks of compassion, well what does Cameron reek of? Funny he says he's into Eton Rifles…….
I spent a long time working on this album and I mastered it myself again as Denis Blackham up in the Isle of Skye has retired. He mastered all my solo albums up to last years Tilbury Docks. I messed about with percussion on this one, but left it all off, not too au fait with bongos, wood block and maracas so I decided to stick with what I know best guitar and vocals. Using two guitar tracks on all the tracks, I believe it's a step forward but in a similar vein to my other solo albums warmth being a byword and hopefully compassion too.
There are songs on it about love and relationships Warm Embrace, Miracle, about putting people and other higher things such as the beauty of nature before money, Silver Lining, Fly Right & Promised Land.
There are others I really like, like Sculpture of Philosophy, Bead & Bangles, Ancient Wisdom; well all of them in fact; but I would say that wouldn't I. I hope you enjoy it too.
Homage to the Skye Master and Tilbury Docks.
I have to give my appreciation and thanks to Denis Blackham at Skye Mastering. He retired on the 5th May 2014. Denis has mastered all my solo acoustic albums, nine in total. Starting with 2005's Volume 1, right up to last year's Reflections. He always managed to get a nice warm sound and I'm very grateful for all the work he has done on my music.
I have just finished putting the finishing touches to my new album, Tilbury Docks.
For a longtime now I've wanted to write a song about my Father coming to the UK from Nigeria in the early sixties - a long time ago. He came by ship and Tibury Docks was the first place he first set foot on British soil. The town where he grew up Ila Orangun is about 200 miles south of the current capital Abuja. Must have seemed a whole lifetime away from Tilbury in Essex.
His four children including me have settled and built lives for ourselves here in blighty. Unfortunately he passed away before his five grandchildren were born, but I'm sure he would have been very proud. It's British trait to be self effacing, but it's easy to take for granted all the good things Britain offers, freedom of speech, the national health service, democracy, free education ETC. It's not perfect by any means. But I think Danny Boyle got it exactly right in the opening ceremony of the 2012 Games championing mainly the good stuff. All the art, literature and music too.
I'd love my African, Nigerian, Yoruba heritage but I'm proud to be British too. Yes I would say he did make a good choice.
Nesta Records Blog
A big thank you to everyone who bought my albums or any other Nesta Records' album last year. The same also to anyone who came to any of the few gigs I did. All in all the feedback for the album Reflections was very positive.
2013 saw the end of my record label Nesta Records and my online fanzine rootsmusic.co.uk. These ventures were supposed to provide a platform for up and coming roots and acoustic artists to promote their music. One of the highlights of the label, was releasing the compilation The Song Makers Project Volume 1. This included tracks by Billy Bragg, Eric Bibb, Bert Jansch and Ted Hawkins it was our biggest selling album by far. It included the first ever release by Sam Genders. A really lovely acoustic song called Never Die. Sam went on to great success with Tunng and now with Diagrams.
I still enjoy listening to the albums we released by Brothers Falloon and Holy Man Jones, titled Modern Harmonies and Let it Rain respectively.
Another highlight of the whole Nesta Records saga was the package tour we did, playing Bristol, Peterborough, Nottingham, Newcastle, Birmingham and London. All the gigs went down well including performances from our acts plus special guests Jezz Hall, Jackie Leven Bob Fox, Amy Wadge, Friends of the Stars and Chris Tye on various nights.
As for Rootsmusic.co.uk, I still think there is a place for an online music magazine. Think of Mojo but completely online, you can read reviews and hear the music both for albums and live gigs. You could also see interviews being recorded. All downloaded straight to your ipad/tablet ETC, each month. I started it in 1999 before all this social media stuff took off. Before Myspace, Facebook or twitter, now there are so many ways for bands to promote themselves.
So for me now it's all about on playing my guitar, writing songs doing the odd gig and having fun. Roll on 2014.
Blog December 2013
On the Tuesday before last I went to see Bob Dylan at the Royal Albert Hall. I went along with my friend the musician and poet David Leakey, a real Dylan aficionado. We stopped off in pub for a pint and bite to eat. Thought Bob wouldn't be on until late, got there around 7:30 and almost missed the start. We had seats which were behind the stage to the side, which were actually a lot better than they sound. As we had a good sid on view of all the band and Bob had his back to us when twinkling on the ivories.
Bob has got a really good group of musicians behind him the guitarist and drummer stood out for me. Bob alternated between standing at the mic and standing at the piano. It was my first time of seeing him live and Dave's seventh, he says this was his best performance he'd seen in that Bob was enthusiastic and engaged with the audience. When you see any artist you want to know that they are enjoying themselves or at least committed to what they are doing and Bob certainly was.
The stand out tracks for me were Early Roman Kings, Pay In Blood, Love Sick and a track he played from the Together Through Life album, which I believe was Beyond Here Lies Nothing. Everyone knows the classics like Tangled Up Blue and All Along the Watchtower which he did play but the newer material from Tempest sounds great live too. All in all a very good gig.
Many many moons ago I saw The Style Council at the Royal Albert Hall around the time of the Cost of Loving album. They were my favourite band of the 80's and I've recorded on of there B-Sides (When You) Call Me. You can hear it now on the music page. Music Page